handmade thank you cards for
Buffer times and connection loss could be eliminated as problems very easily:

When you load a playlist, your iPhone begins to download all the songs immediately in the background. Since a song is only a few megabytes, several songs could be downloaded in the span of one song during playback. These songs are then cached in a pre-determined sized local library and kept there until needed to make room for new incoming songs. A smart system could be employed to determine songs that should be prioritized to be kept in cache based on playcount and other listening patterns.

In an iPhone with 32GB of flash, a few GB of music could be cached without taking much room yet storing massive amounts of songs without the risk of interruption from slow or loss of connection.
.

then it will cause battery issues. Have you ever seen how much faster battery drains while using 3G continuously ?
And responsiveness issue. yes you can already use an iPhone while downloading / updating apps but it's gonna be slower. CoreAnimation will be choppy. And battery will suffer, too.
Whereas locally stored MP3 playing won't harm your iPhone at all and lets you multi-task like a charm and enjoy what makes the iPhone the iPhone : instant responsiveness.

I see iTunes library sharing over wifi working already very badly, it's most of the time unusable at home for audio. Forget about video... So just also forget about streaming from the internet using 3G. Moreover, about 50% of the time, my iPhone gets only Edge and no 3G (Bouygues Telecom, France).

And maybe the biggest issue : I listen to my music while commuting. And basically, there's barely a voice-enabled network 60% of the time. Nothing 30% of the time and Edge 10%. Nothing else (I commute with the tube in Paris). So any cloud-enabled music is DOA for me. I already have Mobile Me and Dropbox for that. Doesn't work practically for me.

So I don't call this cloud thing a revolution, rather a gmmick at best, and ******** for my actual needs.

But maybe, in some better-covered areas, with lucky people with a 100% 3G signal enabled all the time, that'll work...

Well, that was just my 2 cents !
---
Thank you Irene for the
Cingular cellular service is only decent in a few areas and their customer service is the worst I've ever come across. If Apple wants to maintain/boost their image, Cingular will not help them in that area, not at all. Judging by this forum those things appear to be almost unanimous. I'd say it would be a bad move on Apples part to make an exclusive deal with Cingular for any bit of time. Anything longer than 6 months and Apple doesn't stand a chance succeeding. With competition mounting in the ipod arena, not updating their intel product fast enough and this. I'm afraid Apple will be hurting. Not something I wanna see.

Here, let me help you with that.

10 PRINT "Please enter the name of a US cellular provider"
20 INPUT C$
30 PRINT C$ + " cellular service is only decent in a few areas and their customer service is the worst I've ever come across. If Apple wants to maintain/boost their image, " + C$+ " will not help them in that area, not at all. Judging by this forum those things appear to be almost unanimous. I'd say it would be a bad move on Apples part to make an exclusive deal with " + C$ + " for any bit of time. Anything longer than 6 months and Apple doesn't stand a chance succeeding. With competition mounting in the ipod arena, not updating their intel product fast enough and this. I'm afraid Apple will be hurting. Not something I wanna see."

Seriously, I'd say one or two are ok with the service (I was a fan of Sprint PCS round about 1999-2001), but as far as coverage goes, they're all pretty much as bad as each other. Sure, NetCell is WAAAY better than ComuNet where you live, but where Fred lives, he can only get one bar on ComuNet and nothing at all with NetCell, but OmniCell gets a strong signal, but OmniCell doesn't even have a license where I am, I have to go with RuralFone.

We're almost done with the consolidations so I don't think coverage in general is going to improve. On the other hand, both GSM operators have announced plans to roll out UMA (GSM over 802.11g/Bluetooth), which means if they can't fix their effing networks, we'll be able to do it for them, soon. T-Mobile's should be announced any day now. I suspect once the GSM operators have it, the CDMA operators will follow.

As for customer service, the best solution is to sign for the shortest contract you can. That way, a bad experience can be followed by a quick walk to the local phone dealer (or even better, the Internet.) Don't ever, ever, accept a two year contract.

Oh and one more thing. There is no phone.
---
printable thank you cards for
You guys are forgetting the most important fact. "Sonos" sounds much cooler than "Airplay". ;)
---
If you are a teacher or a
Well, you CAN send the same audio to every device in your house, as long as the audio originates on your Mac (which includes simply plugging in any iOS device or iPod into your Mac).

How? Not unless I buy airfoil?
---
thank you cards from our
Only a member of congress can imagine someone who is drunk logging in to Trapster to determine where the cops are located or notify others users where the cops are located.

MADD needs to come out with an application that makes it easier for citizens to notify the cops of reckless and drunk drivers instead of having congress pull these apps!!!
---
The cards you see are just a
EagerDragon
Sep 10, 08:46 PM
Ive heard about cloverton coming all along. and have put off buying a Mac pro

id much rather have 8 cores then 4 for the work i do

If you are looking for that, the most likely timeframe will be during the release of Leopard as it will release those 4 or 8 cores to do their thing.
:D
---
Gift cards are usually much
The free market would suck if it were run in the way your brain imagines it. But imagine if you ran a company, and your chief goal is to make a profit. Having happy employees who are payed fairly and receive vacation days, benefits, etc, is definitely a better business model than working your employees like slaves.

OK, so why don't more businesses do that, instead of doing everything they can to "cut costs" to "generate higher profits"? Obviously, a business needs to make a profit. But instead of just making a profit, it seems that nowadays a business is not considered successful unless that business generates massive profits, or highly increased profits over the previous year. And if a business doesn't make as much as they thought they might (even though they've pulled in billions in profit), they are considered failed and their stock tumbles.

Honestly, I don't believe the "free market" that you or any Republican/Tea Partier/Libertarian believes in would work either, except for funneling even more dough to the top (which I actually think might be the way you want to see it, and thus believe would be successful). If you really believe that without some sort of regulation, all businesses would be spending MORE on their employees, you are hopeless.

Benefits shouldn't be government regulated. However, the slave labor that you describe should most certainly not be allowed, duh. Try cutting back on the straw man argument some.

My example may have been a little over the top, but let's not pretend for one second that plenty of employers out there would think nothing of asking their employees to come in on weekends or stay late nights with no extra compensation.

Benefits should have some sort of MINIMAL regulation. The US has pretty much the fewest benefits of any developed nation, and this is considered a good thing....because it benefits the business and not the worker.

It's humorous that when people imagine a free market, they ignore that in a free market, employers would be fighting for good employees as much as employees are fighting for the employers.

Wait...what?? Employers are currently not trying to get good employees? What does this even mean?

It's sad that the government is the largest charity, because it's just so darn inefficient. I have an idea. Private charity.

Somehow, I can't imagine a private charity large enough to take care of all of America's bottom class or replace existing "entitlement programs". The largest charity in the US is the United Way with $3.8billion in income. As for current government program expenses, even Tenant-based Rental Assistance is at $18.2billion, and that's just a single line item in a portion of one part of programs. I just cannot see how private charity could have the kind of reach that the government does. And I'm guessing that the people who do run the government programs make a little less than the $715,000 salary of the head of the United Way.

For all the bleeding heart liberals I've spoken with over the years, who want crazy amounts taxed in order to support social uplift programs, I never see any of them giving away 50+% of their income to charity. It's a lot easier to ask the government to give other peoples money to charity.

I can tell you right now that my family gives >50% of its total income.

However, if you think that taxes = charity, what incentive do you have to give? (to the organizations that are 90+% efficient rather than whatever the crap the government is)

So, AFTER paying 30% in federal and state income taxes, whatever percentage in sales and property tax, you are still able give away an additional 50% or more to charity? So you are able to live on like 3% of your earnings? I would LOVE to be in that position! It's very admirable, but hardly reachable for the average person. I try to give whenever I can, but I can admit that's it's usually around $2k a year.

Anyway, the topic is about the influx of low-wage, no-benefit jobs with no worker protections during times of high profitability and skyrocketing leadership pay. Some people actually see this as good. Some see it as bad. If you see this as a good thing, then we're at an impasse.
---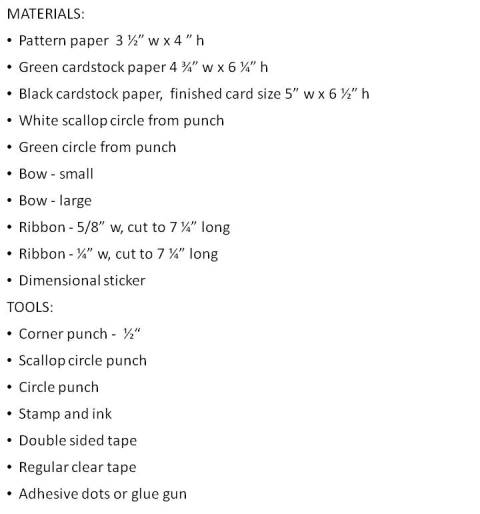 thank you notes to teachers.
What evidence, though? Just stating it means nothing. Prove it. Show us the data from that time when it was off.

The paragraph I quoted kind of explains it.

I agree though, I'd like to see more proof if it is true.
---
Thank you cards From the
jelloshotsrule
Oct 27, 09:06 AM
How many trees were harmed in the production of their leaflets?

And were they produced on a "non-green" MAC?

:rolleyes:

your logic is brilliant. since they had to use non-green items in spreading their information, then they are hypocrites and shouldn't push for improvement of materials. good point!

of course you ignore that there are many sources of recycled paper, soy based inks, etc etc which their leaflets could very well have been made from (though i don't know for a fact that they were.)
---
thank you card ideas for kids.
I'd rather have none at all. This is a file being stored. It's big bad news.

Of course that's the ideal answer but an impossible answer. So again, Google or your device/computer?
---
thank you card ideas for kids.
RAM & HD - are not worth the effort it takes to swap them out yourself. I'd gladly pay an extra $50 to already have it done.


HD - I'd agree with you plus you void the warranty doing it yourself.

RAM - Disagree. Definitely worth the effort to do it yourself. OWC or Crucial for RAM. OWC has RAM rebate for sending in your old RAM. It takes 5 minutes.....
---
this free printable thank you
This is most unfortunate. Now that TB is a reality, it would be far better if Intel just kills USB 3.0 completely as fast as possible. There is absolutely no advantage whatsoever in having USB survive past 2.0 at this point. With 3.0 barely entering the market, there is no value in letting it get a foothold. It is pathetically obsolete compared to TB.
What is with the comments about wanting USB 3.0 on Macs? What a huge waste of time and money - you should be wanting TB on more peripherals. Even if Intel is going to be dumb enough to keep USB 3.0 around, hopefully Apple will hold the line and refuse to put it in Macs. With Apple's resurgent strength in the computer market while everyone else is tanking, that would be enough incentive to get the peripheral makers to adopt TB.

So you want Firewire thing all over again? Apple is too small to push and make hardware standards thats the bottom line, sure they can just ignore it but cripple their users.

Now here is a kicker, what portable hardware can utilize the speed of TB to its advantage? HDD cant they are limited to their RPMS anyway, audio interfaces are fine with USB2 or FW400/800 and soon they will be switching to USB3. So that leaves you with video I/O devices that could benefit from TB. Niche market that is.

Until SSDs becomes portable reality we will not see wide spread of TB. And only then it will be up to Apple to support advanced SSDs.

USB is way too widespread to be ignored and belive me TB will always be secondary to USB kind of like FW is today. I dont agree with it but thats how it will go down probably.
---
Thank You Cards for Teachers
amen. As well as official support for opencl.

A lot of us are thinking along the same lines for the next air update :cool:. So when will ivy bridge be released?

2012
---
free kids thank you cards,
caity13cait
Sep 19, 02:41 PM
Yeah it already lets you watch while downloading and frankly I think that this is a very important feature that is not often discussed. People bash it saying that it takes 1.5 hours to download a movie. Well if the movie is 1.5 hours long than wait 5 minutes and start watching. It is close to instant. I know that on my computer it only took 70 minutes to download which means I can start watching it right away. With Verizon rolling out their Fios internet with speeds of up to 30mbs even 1080p will soon be no problem. I am not sure just how big a 1080p movie is but I am hoping that within a year it will be do able for more people.
---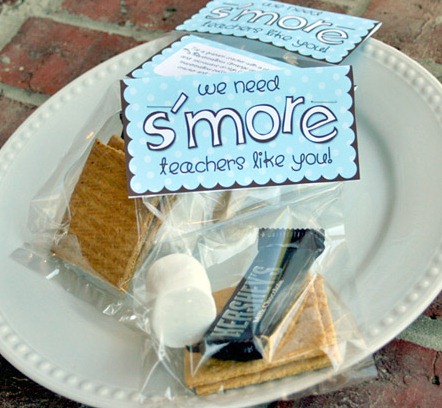 Printable Thank You Cards from
hyperpasta
Aug 31, 12:01 PM
...and 5 years later, with no major innovations since iPod Video...

I'd count the click wheel as an innovation... but you're right, Apple needs to innovate again.
---
Decided to out to teachers
That's revenue not profit, their profit was $5 billion in 2005 so $50M is about 1% of that, remember that the money from iTunes is practically all profit as their are no real costs for Disney (other than giving Apple a few video files which probably costs $100 000 a year maximum.)
Yes, but from the original Article.

In addition, Iger said the company expects over $50 million in revenue over the first year of the program.

You're right that they probably make better margins on this revenue, but it ain't pure profit.

B
---
thank you notes to teachers.
Compile 'em all
Sep 5, 12:35 PM
It'll wind up being a leather case for the Apple Remote (http://store.apple.com/1-800-MY-APPLE/WebObjects/AppleStore.woa/6144003/wo/7Y7flo4AsURz2NOCZS61W2wPnre/1.0.19.1.0.8.25.7.11.3.3).

You heard it here first.

LMAO :D :eek:
---
Apple Art Thank You Card
gnasher729
Mar 30, 11:37 AM
I don't claim to know a thing about trademark law, but looking at this simply I find it difficult to understand how the term "Windows" can become a trademark but "App Store" cannot.

Windows is a trademark. Microsoft sued Lindows because of the similarity, then ended up paying them $20,000,000 to go away when it looked as if Microsoft could lose the trademark. And Apple owns "App Store". Microsoft just wants to use the name.

And a company named ContainerStore owns the trademark on the word "Container Store" !!!!

That linguist obviously says what Microsoft wants him to say. Which is the truth, but not the whole truth. The whole truth would mention that the term "App Store" was not used by anyone before Apple used it and wouldn't be used by anyone if Apple hadn't used it.
---
Mug ceramic end of teachers
---
Good for them. If Apple needs to get its house in order then the more information the better. Time for change and it ain't gonna be cheap.

But this particular crap from Greenpeace has already been debunked.

They have gone from a respectable environmentalist group to a militant anti-business lobby.

I am Green, but I am not Greenpeace!

link at /. where this has been gone over a while ago, what a bogus Greenpeace report: http://apple.slashdot.org/comments.pl?sid=198431&cid=16258305
---
I agree with the guy who wants any iOS device to be the receiver of AirTunes music.

I hear all the comments about Home Sharing and Airfoil, but both are only partial solutions that work in specific cases. I, personally, nt my old iPod Touch to function as a battery powered airport express - with some battery powered speakers attached, I can stream music anywhere (including the garden, etc) at the same time - perfect for parties. I could do that with AirFoil, but that means when I want to stream from my iPad to my Apple TV or Airport Express speakers in the living room I need a different solution. Plus i'm not sure the Apple Remote app will allow me to switch AirFoil sources on and off, which means I have to go back to my Mac to change them, it's not properly integrated, so not a great solution. Acceptable, sure, but far from ideal.



With home sharing, your old iPod Touch already does this. It's just that you get to 'pull' the music from your library to your Touch, rather than pushing it from the computer to the Touch. Really, what more do you want?

In reality, this is a much better solution than acting as an Airport Express, which only allows you to play one music stream to any or all devices. With home sharing, different devices can listen to different music at the same time.
---
LagunaSol
Apr 20, 07:32 PM
Sorry [/puts on apple shades] WHOA! I see now! Steve Jobs is actually GOD!!!!

Now you're getting it!

Would you guys get a room already?

(The trolling grows tiresome.)
---
This is great news. I guess the more we buy the faster we will see other studios with better movies. I guess I will take the plung and buy a movie today.
---
Full of Win
Mar 22, 08:26 PM
Still rockin' the 2008 24" Core2 Duo 3.06 Ghz iMac. Best Mac I've ever owned. Next Mac will be whatever the largest screen they make and fastest chip they have whenever this one dies. 100% sold on the iMac.

I'm still rockin on a 20 inch late 06 iMac. It's been relegated to email checker and emergency C4D node...the thing will not die.
---