New #39;Deathly Hallows: Part I#39;
aegisdesign
Sep 10, 10:31 AM
Sure is a different world for Apple when 4-5 months without a product update is a long time. ;)

No, that was about normal even in the PowerPC days.

Once again, all signs point towards that Conroe Mini-tower... :eek: ;) :D

Yes. In the same way the PowerPC 4xx series pointed to a sub notebook.
---
Harry Potter and the Deathly
HecubusPro
Aug 28, 08:44 PM
I really hope it takes until november or december. Watching you all squirm and making positive posts predicting a swift release for your own peace of mind is entertaining, and probably educational.

Then this is the place to be right now if you want to see a lot of people squirming with anticipation. Unfortunately, the C2D will be shipping in select Mac systems in the next two to three weeks, so you're entertainment will be short lived. Sorry. But until that time, have a good time. :p
---
Deathly Hallows: Part 1
You must be a barrel of laughs on a shopping trip:

Salesperson: May I help you?
LagunaSol: Yes, I'd like to buy that big white iPhone 3GS over there.

Salesperson: (confused) Uh, you mean the Galaxy Tab?
LagunaSol: No, no, the 3GS. It's right there.

Salesperson: Sir, they're only vaguely the same shape.
LagunaSol: I don't care, it's a big 3GS, I can tell !

Salesperson: Yeah... okay.

Believe it or not but judging by some replies in this thread there are people THAT stupid and quite a few of them out there.
It's not even funny anymore. The age of retards is where we are.
---
New Harry Potter And The
I think we'll see the New C2D MacBook's appear on the Apple.com homepage on the 19th, and the following Monday at the event, Apple will announce the New MacBook Pro's with the MacBook style keyboard, and the magnetic latch. As the MacBook Pro is wider, it will get very light magnets at either end of the displays too, to hold it neatly shut.

I doubt we'd see the MB first, since that really wouldn't make any sense.

I think we'll just see the MBP as a press release update sometime between now and this event, and then probably an Aperture update at the event, possibly along with other software stuff.

MB updates will probably be some time after.
---
Harry Potter and the Deathly
http://www.exit42design.com/stuffDirectory/redNano.jpg

Just make the click wheel black, and the controls red, and you got yourself the New U2 iPod Nano!

The metallic candy apple red makes it look good...
---
Part 1 Poster. The Harry
A Mac? Why not?I believe we are waiting to see a wider selection of Macs with Thunderbolt support.

I do not recall many buyers clamoring to see if an OEM decided to cough up the extra $2-5 on a controller and then turn around to sell it at $10 over the non-USB 3.0 board.

I find that Thunderbolt support does not register to the masses as well. So it is up to us, enthusiasts, to provide the wisdom on a port that the majority are never going to use.
---
HARRY POTTER AND THE DEATHLY
+1 on the notifications

Who would want to have a s*itty radio tuner on their iphone?

Err... people got confused on that part. When I said Samsung had radio controls on their pulldown notification shade, I meant direct access to turning on/off Bluetooth, 3G, WiFi, GPS ... radios like that :)

Plus orientation and brightness. It's really handy to have it all just one swipe away at any time.
---
Harry Potter amp; The Deathly
Come on Mac Mini update; well overdue for a refresh. That Core 2 Duo is keeping me from buying.

Waiting for this one too! Hurry up Apple.
---
Deathly Hallows: Part 1,
By those specs won't sound as impressive.
---
Harry Potter and the Deathly
This is the first time I've thought about getting an iPod since the 4G.

First time I've thought about getting an iPod since the 2G
---
Harry Potter and the Deathly
Cougarcat
Apr 30, 03:49 PM
SB + Mediocre GPU = meh :(

A 2560x1440 screen deserves more than some lame mobile gpu.

Given the thickness of the machine, a mobile GPU is the only thing that will fit.
---
Deathly Hallows Part 1.
SiliconAddict
Sep 10, 04:08 PM
Remember everyone. Intel sucks and Steve Jobs is nuts for going with them. :rolleyes: Just a reminder of the comments typical after '05's WWDC.
---
harry potter and the deathly
toddybody
Mar 22, 03:51 PM
THIS, is the apple i miss :(


http://www.youtube.com/watch?v=tnEbPm8mATQ&feature=related
---
Image 1
I'm not touching it until they offer 5.1 sound. I'm sure its just a matter of time, though.
Sometimes it helps to do a quick search. ;)

They do have surround sound support. (http://docs.info.apple.com/article.html?artnum=304277#faq26)
---
Harry Potter and the Deathly
I have an example, too.

I do have Airport Expresses and ATV2s around my house and often use it to play music throughout the house, especially during holidays and parties.

Problem is in my den, I have several computers and a good 5.1 surround system, but no Airport Express. It sure would be nice to pipe sound into there too.

Home Sharing does this. Use the Remote app and choose the computer to control if you want iOS remote control.
---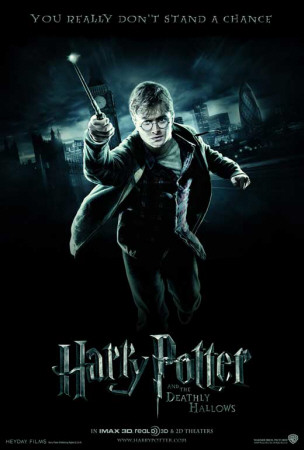 Harry Potter and The Deathly
LOL, and yet you still haven't given any examples.


Right, and no where was this specified at this point in the conversation. You are simply fitting it in for your argument. FireWire was not mentioned in the original post.

I knew what article I posted and I knew what it contained and it served its purpose perfectly fine. I don't need to show you who's going to use it because it's going to be native in Ivy Bridge ALONGSIDE USB 3 as the title would suggest. There's no reason NOT to use it as the superior IO and it's already there. This isn't rocket science.

Wow, what a surprise. The OP decided to choose the route that served him better for the discussion. :rolleyes:

I explained why ThunderBolt wouldn't be another FireWire. You weren't having it and decided to pull strawman attacks.

Pointing out spelling errors and telling someone that they belong on the short bus are two different things. :rolleyes: Sounds like you have some self-esteem issues if you feel the need to tell someone they're mentally retarded over an IO discussion.

Dude, take a chill pill. Your arrogance is making you seem like a 12 year old throwing a temper tantrum.

I see Thunderbolt starting off strong, but USB 3 taking over and likely showing up on more devices than TB. USB 3 will likely become more popular, but TB is always going to be there as an option. I do not see it being built in to every PC on the market though like USB 3 will.
---
Part 1 of this final
toddybody
Mar 23, 04:25 PM
Oh god no I hope apple doesn't cave to this kind of Orwellian garbage. I feel for all of the victims of DUIs and know that I have personally called the police on a car that was very obviously had an impaired person behind the wheel but as a non drunk driver if I want to avoid being hassled I should be able to.

First of all, DUI checkpoints aren't so frequent that they provide every day hassle to drivers...secondly, they take a very short amount of time to go through (if you havnt been drinking, Cops know). Besides, how is this Orwellian at all? Apple isn't being asked to report users of the application or anything. Sorry man, but if it saves 1 life from drunk driving...it's the right thing to do.
---
Harry Potter and the Deathly
NebulaClash
Mar 29, 11:30 AM
IDC, in their typically throw-a-dart clueless approach, seems to be shifting all the Symbian market share over to Microsoft. Yeah, right, like that'll happen!

And remember that in the Android bucket are all the Chinese knockoffs that don't run the Android store and are Android in name only, but hey, IDC will throw them into the bucket. As for iOS, well, if you are an iPod touch you don't count, and neither do the iPads. Phones only, please, even if you are just an Asian knockoff. So remember that the iOS market share is quite a bit larger than shown here.

Finally, I see market share, but where is the chart of revenue share? Oh right, that wouldn't please their corporate sponsors, so IDC focuses on market share only.
---
Harry Potter – Harry Potter
Tell ya what..If I want to watch a full length movie I'm gonna do it in my living room in front of my TV NOT wherever the computer is.

Exactly why there'd be the video equivalent of airtunes... haven't you been paying attention?
---
What can be offensive about being "green"?

The idea... nothing.

The implementation of the idea...

It's just another big stick with a flag on the end.
---
Amazing Iceman
Apr 11, 08:47 AM
i dont know much about this, but does this mean i can stream to my ps3 now?

Not yet. This just means that it's now very possible for someone to develop an app to do it.
---
Hellhammer
Apr 24, 06:56 AM
My flat mate has one of those new Fusion based Netbooks. Seems pretty good. Could see the next gen of them in an Air. Considering getting one myself when I find one not made by Acer.

AMD E-350's CPU is noticeably worse than the C2Ds in MBAs. It is better than Atom but can't fight against Intel's premium CPUs, especially if we take Sandy Bridge into consideration. The IGP is wonderful though.

Llano will hopefully change this since Zacate is meant for netbook and other cheap laptops. Llano will hopefully bring low-voltage chips meant for ultraportables like MBA. So far there are no news though.

http://www.anandtech.com/show/4023/the-brazos-performance-preview-amd-e350-benchmarked
---
i don't know, but i am not sure about this Intel thing yet!:mad:

Care to elaborate on why?
---
Roy Hobbs
Oct 27, 09:34 AM
Steve Jobs is a hippie.

In my opinion you can't have true hippie values and be a CEO of a major cooperation.
---